A 1920s Suit Gives You a Classic Look
SuitUSA
https://www.suitusa.com/1920s-mens-suit.aspx
A 1920s Suit Gives You a Classic Look
Mens Satin Shirts, Dress Shirts, Vintage suits men, Man suits on sale, Tan tuxedo, Father son matching clothes, Yellow suit, Western suits, Discount suits, Discount suits for men, Different suit styles
Men's Suits
For a vintage look, you can choose to go for a 1920's mens suits. These suits were known for a definite style like high waist, tight fitted jacket and straight pants.

1920 is a decade where men can witness a revolution in terms of clothing. It was the time when women opted for comfortable clothing over formal clothes. The suits worn by men are somewhat similar. The design of the hats has changed considerably. The golden age of fashion and movies dates back to the 1920's. The 1920s suit is the hallmark of fashion and you can choose to wear them if you like to dress up in the classic style. If you want to get a vintage look then go for small sized, tailored suits that come with a tight fitted jacket and high waist. The 1920's style of mens suits is also noted for its narrow shoulders and thin silhouettes.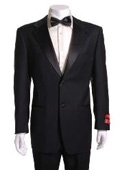 Throughout the decade, men used to be seen in short suit jackets. However, during the early 20's the fashion was to wear high waist jackets. Trousers were narrow and never tapered. They were rather short and sometimes it would be worn cuffed at the bottom during this time. The 1920s men suit had become popular which came with double breasted vests and single breast jacket.

The Peanut is another shoe from the Fennix Italy range which you can pick up as per choice. These shoes are made by dexterous craftsmen and the very special nappa leather is used in the manufacturing process. The interior part of the shoe has been made out of lambskin. The sole provides a great comfort level and provides superb shock absorption standards. The shoe is made with a special kind of tanning process.

For formal occasions, there was a different style of suit worn and for evening wear a short tuxedos with a tail coat are generally preferred. However, this style is not in fashion now and you should avoid wearing it if you have something similar. But fashion always makes its way back and then you can choose to go for this type of 20's suit. Make a note of the fabric when you are buying your 1920s suit. If you want to show off the real style of that era then tweed and flannel suit is the right choice. However, you can always opt for lighter fabrics such as linen, cotton and blended wool.

You can choose to go for 2-toned men suits that are very typical in that part of the era. The 1920s suit did not have any vents. Gradually, in 1925, three piece mens suit with peak lapels became popular.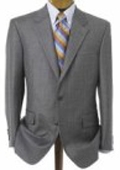 The trousers are short and straight with narrow legs. You can go for shirt colors that are light and subtle such as tan, beige and cream. This age of fashion gave the normal people an opportunity to dress which was uncommon during that period. Hence, the 1920's fashion is inspiring and it raises the bar of classical style that will last for ages to come.

However, if you search carefully you will surely find 1920s suit style at a reputed online retail store. Place your order for your suits well in advance so that you can exchange it if you are not completely satisfied with the product delivered to you. When you are placing your order you must give your proper measurements. The shipping and delivery should be done in a small time frame. The payment gateway of the online store from where you purchase should let you make a hassle free purchase. So, go ahead and log onto the Internet now!
Other Mens Suits Articles:
Suitusa.com Products