Excellent Quality Boys Grey Suit At A Great Price!
Attending an occasion that calls for formal attire? Look no farther! You can ditch the hoodies and jeans for our boys grey suit will have your little man looking great while feeling comfortable. The boys grey suit is a fun sized version of adult attire, so you can have a matching family at any occasion.
Our classic styled suit is a lighter, more dapper version of the plain black suits. The boys grey suit will allow your child to stand out from the crowd and is guaranteed to turn heads! A must-have for any little boys closet, this beautiful outfit is sure to be a hit with the crowd. Your handsome little boy will be the star of the event that requires a boys dress suit.
This boys grey suit is the perfect color to mix and match! We have a variety of cheap suits for sale so you can get the exact look you want. This is an affordable alternative to more expensive boy dress suit that is made of the same or similar fabrics. Your boy can be a boy! Let him have fun and run around and play. You can go for boys grey suit and buy multiple for the cheap price. Although this multi-use boys grey suit is affordable, only the highest quality materials are used. These suits can even be tailored for a perfect fit if you do not like the classic look they provide.
Classic boy dress suit available
Have summer graduations or wedding and want your child to look great and feel comfortable? The boys dress suit is perfect for any summer event! The lighter grey color allows your child to stay cool, while looking cool. Guaranteed to be a conversation starter at any special occasion, be it weddings, school pictures, and of course Easter! Your child will look superb and feel comfortable in his suit. Lightweight quality construction so your little boy will look sharp year round! Your little guy will feel comfortable in every season, staying warm in winter and cool in summer. Mix the dress suit with a white button up and you have a classic summer look while keeping you cool. Throw on a black button up and you have a much more classic look that will surely make your young man stand out from the crowd. Perhaps you want even more of an outgoing look, put pair the boys dress suit with a red button up and you will have the most stylish kid at the event!

Go for boys easter suit
If you are looking for any boys easter suits, or just high quality suits for cheap, we have what you need! Your young man can wear this suit for holidays such as Easter or Communion.
Perhaps you just want your child in a classic and yet modern looking boys suit for church? This boys grey suit is it! If you are getting family picture, you can match this with another of our other suits for cheap and match dad! Perfect for one time use or to use as a keepsake! Do not make the mistake of buying overpriced suits of the same quality for more money, we have everything you need.

Related Posts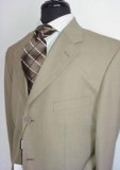 Classic Boys Ivory Suit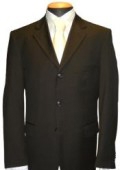 Dress For Success, Buy A Suit!
Recommended for You Our Top Sellers