Suit Shirt And Tie Combination To Suit Your Style!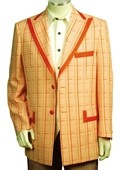 Nothing can ruin a good-looking suit like a bad suit shirt and tie combination. Well now you don't have to worry about that because we have got you covered! We have many different colors and styles to match your look, guaranteed to make you stand out at your next event.

A well-paired suit shirt and tie combination can really make or break your look and in modern times, your look says a lot about you. For example, if you are interviewing for your dream job, your look definitely comes into play. You can be wearing a very stylish black suit, but ruin it by wearing a brown shirt and dark green tie. Even if you thought it looks good, others may not. A good example of what will stand out and look excellent is a black suit, blue shirt and a dark colored tie, most likely black. This will show that you have an eye for making things work, rather than looking like you threw something together last minute.


Black suit, blue shirt a classic, yet bold look
Convinced on how important a good suit shirt and tie combination is? Well that is great! You have come to the right place. We have an amazing selection of suit and tie combinations to fit you. Prefer to buy separate, well that is okay too considering our combinations are available as single items such as just a suit shirt or suit pants. Get the bold and powerful look of a black suit blue shirt combination, the flashy with a black or grey suit and red shirt combination, or classic with black suit and white shirt. The possibilities for combinations are endless! The good thing about buying the suit shirt and tie combination is that you get to see different pairing of similar items right in front of you. Even if you only buy two combinations, which is at least four different pairings you can choose, expanding your wardrobe considerately, but only spending a fraction of the price.


A variety of suit shirts to match your style
Don't be fooled and go to your local big box store to buy single items that might not match with what you have in your closet. Rather, get a styled combination that is sure to be a hit at your next gathering. The quality of the product on hand is among the best as well, so not only will you feel cool in the summertime, you will look cool as well. We only stock items that are cut from high quality products so your wardrobe will last for years to come.

With an excellent quality suit shirt you will look great, but with an even better suit shirt and tie combination, you save money and look better. You will definitely stand out and who knows, your excellent choice of suit shirt and tie can make the difference between landing that dream job or not.

Do not continue wasting your time and money for inferior products that may or may not fit in with your current style. Buy something that is a match made perfectly by professionals so you will look professional. You have found your last stop in the search for excellent products at an even more amazing price.

Related Posts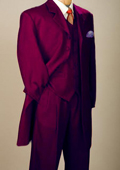 How to Match Maroon Shirt and Tie
Classic Boys Ivory Suit
Recommended for You Our Top Sellers