| | | | |
| --- | --- | --- | --- |
| | | > | Mens Vest |
Mens Vest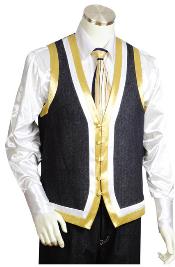 The vest is essential to wear for anyone who loves classic elegance. If you are a three piece suit wearer, then the
mens vest
is a fundamental element that has gained a leading role in the mens wardrobe. The mens vest are commonly found in business or casual contexts. The only differences between different models of mens vests are depended mostly on the single-breasted or double-breasted buttoning, and on the presence of lapels on the vest. Opting for The single-breasted mens vest is the most common choice which works at all casual and less formal occasions. For a casual look, you can choose a single breasted mens vest with less few buttons and for a formal appearance, you can go with a
double-breasted vestu
with more buttons. It is possible to choose a button configuration from 3 to 6. Opting for a 3-button mens vest will appear sportier and slimmer than an equivalent and 6-button mens vest. It is always the finest choice to choose the mens vest that has at least one more button than your jacket. If you are wearing a three-button jacket, then your vest must have at least four buttons. Generally, the single-breasted mens vests are devoid of lapels, its feature gives them a more minimal, simple, and discreet cut.
You can wear the mens vest over your dress shirt and under your jacket or
blazer
. If you are wearing it with a jacket, then never fasten the last button at the bottom for classic elegance, and to avoid unexpected restriction in sudden movements. If you are aiming for a more contemporary style, then opt for a single-breasted mens vest on a shirt without a jacket. This look might be informal and sporting contexts only. While a Double-breasted mens vest in blue with a red is the most formal solution. You can go for 6 buttons if it is a double-breasted mens vest, although it is also possible to observe 4 or 8 button style. The 4 or 8 button mens vests are the most suitable for ceremonies or occasions in which you have to show more rigor. Generally, Double-breasted mens vests have lapels, which can be peak or shawl for a more sophisticated and demanding style. The mens vest with lapels must be worn fully buttoned, with elegant clothes, over your dress shirt, and under your jacket. Just remember the lapel double breasted mens vest should never be worn without a jacket.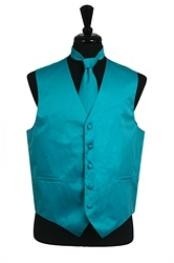 How to wear the mens vest?
The mens vest must be worn over your shirt with a buttoned collar and under a jacket or blazer. The jacket may be a single breasted or double breasted depending upon the occasion you are attending. If you are wearing the mens vest with a double breasted jacket, then make sure the neck of the jacket is large enough to allow the vest to be visible. It should be snug and adapt perfectly to your body. Take this into account if you want to make the vest comfortable to carry the jacket over it. Pick the mens outdoor vest of the right length, made to fall perfectly, and adapt to the physicality. Matching this mens outdoor vest with a color shirt is not a tricky task. There are mainly two color alternatives available. If you are choosing a
three-piece suit
or a contrasting vest, then go for a Light gray pinstripe three-piece suit,
white shirt
, and burgundy tie with a yellow and blue pattern. This outfit is the most classic and traditional choice. Try to wear the mens vest made of the same fabric and the same color as your suit. Generally, The mens three-piece suit is the most versatile and elegant garment, that is perfect for formal and solemn occasions, but at the same time, the three-piece formal suit with the mens vest is a simple and safe option, also suitable for more informal contexts.
Go for a contrastive
mens casual vest
. Wear a blue suit with a white shirt, light gray mens casual vest, and blue tie for the best contrasting combination. The contrasting mens casual vest is the primary alternative to the three-piece suit. You have to choose the mens casual vest with a color or pattern in contrast with that of your suit. This makes the mens casual vest standing out on every other piece of clothing. If this combination is right, then the contrasting mens vest can give a successful life to elegant suits. But there is some risk to achieve this contrast matching, therefore, not to exaggerate the chromatic contrast and pick a color that can be combined in harmony with your jacket, pants, and shirt. It is better not to overdo it, especially when you wear a broken one. The next perfect choice is wearing a blue suit with a light gray mens vest. If you are planning for a ceremony or wedding, then the Dark
blue suit
and Light grey mens wedding vest are the perfect matches for a groom. The
mens wedding vest
is in evidence and the protagonist. Opting for a Dark gray suit and light gray mens winter vest made of wool give you a comfy feel at the wedding. The
wool vest mens
are more casual and confident in the winter look.
Beige suit
and Brown mens vest is the perfect solution for sportier, brighter, and more informal contexts. The pairing of a Gray pinstriped mens vest on a white shirt and a burgundy patterned tie works very well. The bow tie with the vest is less advisable, which stylistically not suit the three-piece suits. If you really like the contemporary dandy style, then it is better to leave your neck free and give up the tie. This getup provides you a context and a clearly informal outfit. But this is not the right form of styling on more elegant occasions.