The Suit Shirts - The Base For The Formal Dressing
In men's fashion nothing stands more impacting than the suits. However, to make the attire to get its full grace, one would need the best of the suit shirt that basically acts as the base for the dress. These shirts are basically the numbers that are specifically meant for the formal dressing needs.

Normally these attires are worn with ties in white or black shades during the evening formal gatherings. These shirts features stiff fronts along with detachable collars that stay attached with the collar studs. The sleeves carry prominent cuffing. The fabrication usually involves crisp and smooth fabrics like the silk or cotton.

The suit shirt is perfectly a necessity item in the wardrobe of the fashionable men. One has to keep on attending various formal gatherings and these events demands sobriety and sophisticated attires. In these perspectives these shirts can be most secured options.

Men can get inexhaustible varieties of exotic shirts for the suits over the internet. One simply needs to browse through the websites of the online stores wherein several forms designs and colors awaits him. These days, these shirts can be bought for reasonable prices and the service of doorstep deliver upon purchase is also provided to the buyers.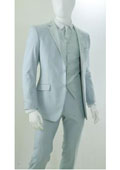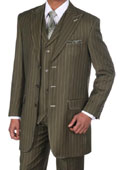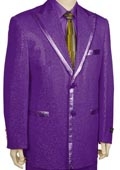 The combination of black suit blue shirt- The ever relevant in men's fashion
The shirt and the jackets in the formal suits are usually put in contrast styles. There had been several color combinations that men had been using for their suiting. However, it is the black suit blue shirt combination that he probably uses the most. The combination implies that while the jacket and the trouser would be shaded in black, the shirt would be blue in its color.

The black suit blue shirt combination is the safest deal to play while one can not decide the combination to go with. These colors are soothing yet striking and therefore it imparts upon the personality of the wearer a smart, stylish yet sober appearance.

This combination can be worn at any part of the day and for all sorts of events and occasions. Black is the color which is considered to be the ever relevant and classic. Blue color stands for a cool and soothing feeling, tough eye-catching. Thus, when these two shades combines, the glow is hard to leave Unnoticed and it projects the matured taste of the wearer. Styling attributes goes on changing, however, this classic combination makes the dress to stay relevant to the trends.


How to choose the suit shirt and tie combinations for that crafted perfect look?
The formal dressing shall be incomplete without the incorporation of a tie with the suit. This neckwear is one of the most important fashion accessories for men and thus, it needs to come well combined with the shirt. It is the suit shirt and tie combinations that actually makes the overall attiring impressive. Conventionally the corporate dressing had been between the black and white combinations. But these days, the formal dressing too comes with great color hues. It makes imperative that the suit shirt and tie combinations are properly matched with each other else, the wearer would resemble those clowns in color. Thus, before to go out, one need to ensure that he had decides upon this combination with attention and the color schemes between the suit shirt and the tie is complementing each other well.

These days, the popular trends are to use solid color ties upon solid shirts, solid ties upon patterned base and patterned ties over the solid shirts. All of these combinations look good however; one has to be very sure about the one that suits his persona and the event & ambiance he would attend.

Related Posts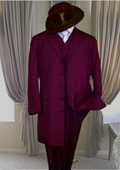 How to match maroon shirt and tie
Recommended for You Our Top Sellers