SuitUSA
https://www.suitusa.com/Popular-David-den-Shoes.aspx
Popular David Eden Shoes
David Eden shoes are one of the most popular branded footwear that are currently redefining the notions of fashion footwear.
David Eden Shoes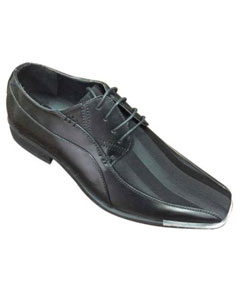 When you need to dress up for a momentous occasion, you need to be in your best colours. Right from the outfits to the footwear, you must pay an equal attention to one and all. With your realization that an adherence to the new age styling is all set to be your first step towards steeping up to the big leagues, you should look to wear finer things that life can make an offer.

While making your mind on this, the very first thing that will surely pop up in your mind is that of the crocodile shoes. And if you are a bit brand-conscious, the David Eden shoes should constitute to be your primary choice. With their variety of style and designs, this footwear collection is finding much approval among the contemporary fashion footwear enthusiasts.

By now you must be thinking the styles of this particular branded footwear that are currently doing the rounds. Sensing this requirement of yours, below we will discuss on the available patterns of popular David Eden shoes. These very shoes are believed to have found a lot of fan following with their incorporation of new age footwear styling and stitching patterns.

David Eden Men's Caramel Genuine Crocodile and Lizard Shoes Jasper IS

If you are yet to try your feet on a pair of David Eden, then this is perhaps it. Besides having all the qualities that will surely attract a lot of cursive glances directed towards your footwear whenever you will go out wearing them, these shoes also are sure to provide you a great comfort feel. The buttery lambskin linings of the David Eden shoes ensure the wearers not to feel any discomfort even if they are wearing them all day long. So, when you think of David Eden, think of these shoes.

David Eden Men's Brown Genuine Crocodile and Lizard Shoes Clay IS

This particular pair of footwear collection from david x shoes is sure to be liked by one and all. Right from their colour to their stitching patterns, all are maintained in an approach that forms to be cohesive with one another. These shoes can also be worn with formal wear and also with smart casuals. With a pointed toe end, these shoes will surely help a wearer to make a strong individual style statement. So, if you are going to attend a dinner party, wear these shoes and be greeted like a style icon.

David Eden Men's Denim Blue Genuine Crocodile and Lizard Shoes Jasper IS

No matter what dress you wear on a party, but if you can manage a pair of David Eden shoes you can be sure of looking great. These shoes possess the quality of transforming even a commoner to a celebrity when paired with right clothes. So, it is very much required for you to have a pair of these shoes in your fashion footwear collection. Showcasing a bold hue of denim in their designing, these shoes are sure to attest your carefree attitude in the most distinct manner.
Other Mens Suits Articles:
SuitUSA.com Products